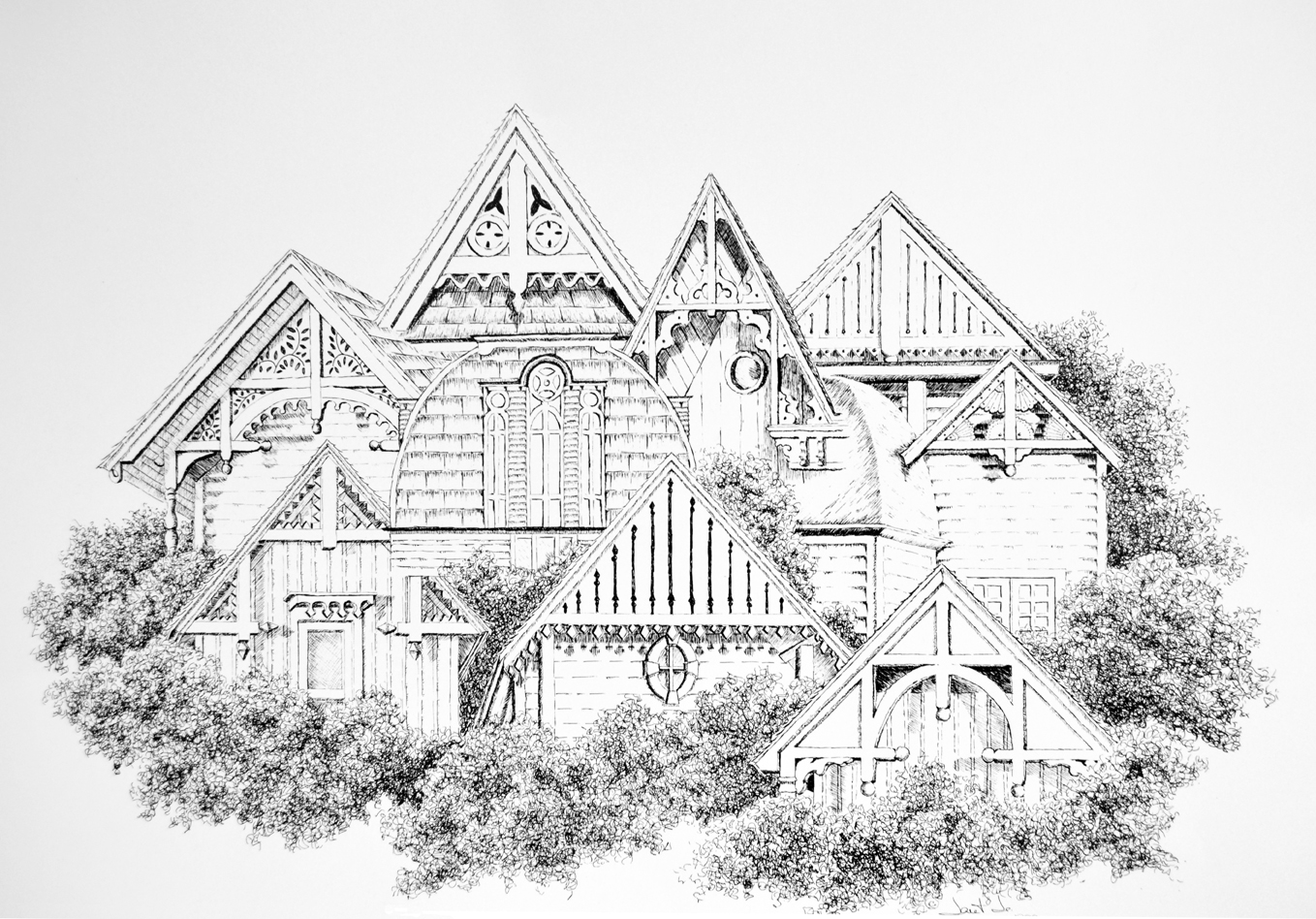 Janet's first official art trip was with the late Florian K.  Lawton, watercolor artist and friend. After spending a week in the Chautauqua Institute in New York, she became very inspired by the Victorian architecture of the homes. Since that time, she has traveled back often to draw.
Watercolor and colored pencil has been added to some of Janet's drawings as she continues to make the annual trek to the Institute.
The "Peaks of Chautauqua" is an original pen & ink composition. The galleries in Chautauqua responded to her piece with enthusiasm and now feature her interpretation of their local architecture.
The pen and ink drawing below is Janet's recreation of the rooftops of the Chautauqua Institute in Chautauqua, New York.