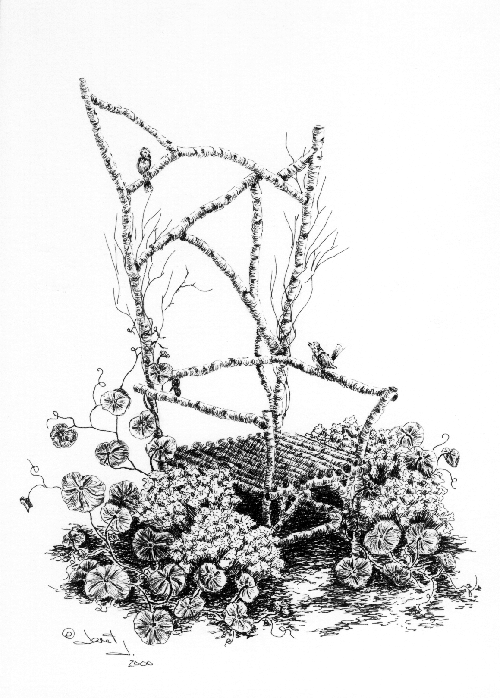 This pen and ink drawing was one of Janet's earlier compositions.
Janet's architectural compositions do not normally include whimsical details. The details of tiny birds and climbing vines are unique to this drawing.
"Song of Rest" depicts the vintage garden chair to which you can slip away to rest on a warm summer day.