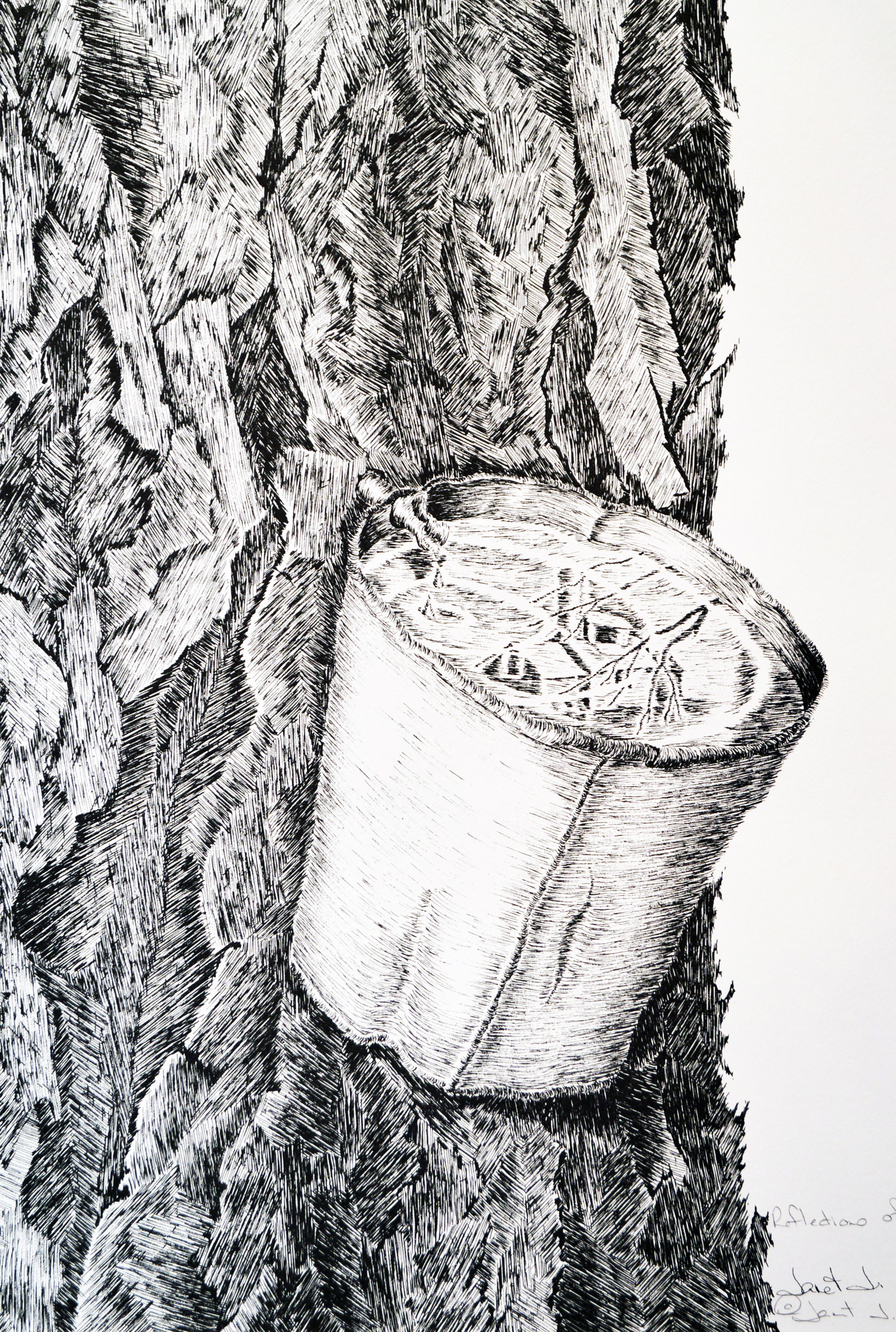 Reflections of Sugaring
original print by Janet Jacques
Maple season is here, and the Geauga County Maple Festival is the last full week of April!
Purchase this beautifully detailed pen and ink drawing to capture the beauty of the season.
Originally drawn as a wedding gift for Janet's brother, this piece combines elements from Burton Village and Burton Township. The sugar bush seen in the reflection of the maple sap is symbolic of Burton Township, and the tapped maple tree represents the one in the front yard of Janet's family home in Burton Village.