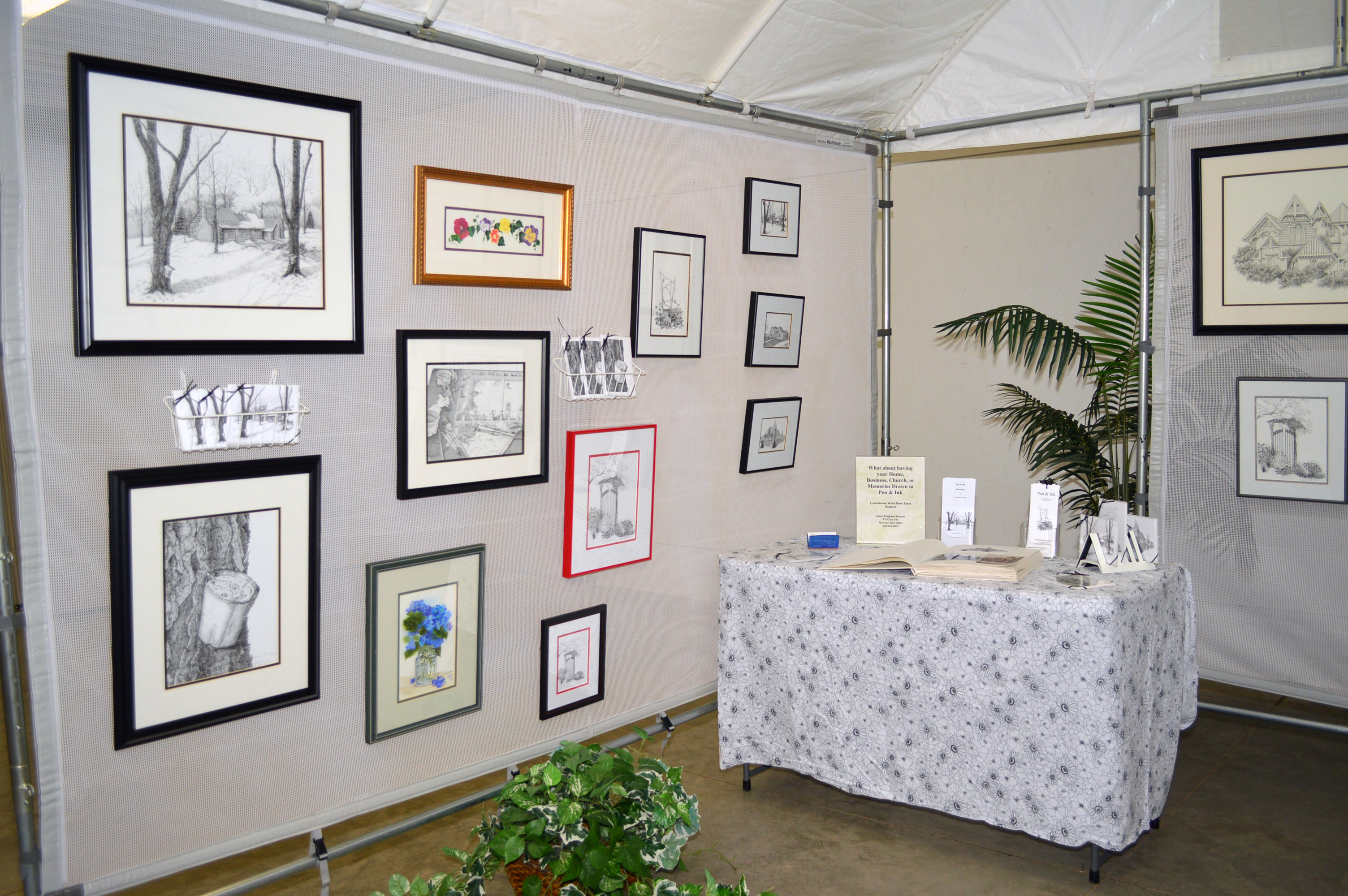 In preparation for upcoming summer art shows, Janet set up a tent to display her art work.
She displayed her pen and ink prints, matted and framed: Reflections of Sugaring, Burton Sugar Camp, Gate of Faith, Peaks of Chautauqua, Burton Library, and more.
Often her pen and ink drawings will include watercolor colored pencils, like you see on the American flag drawing.