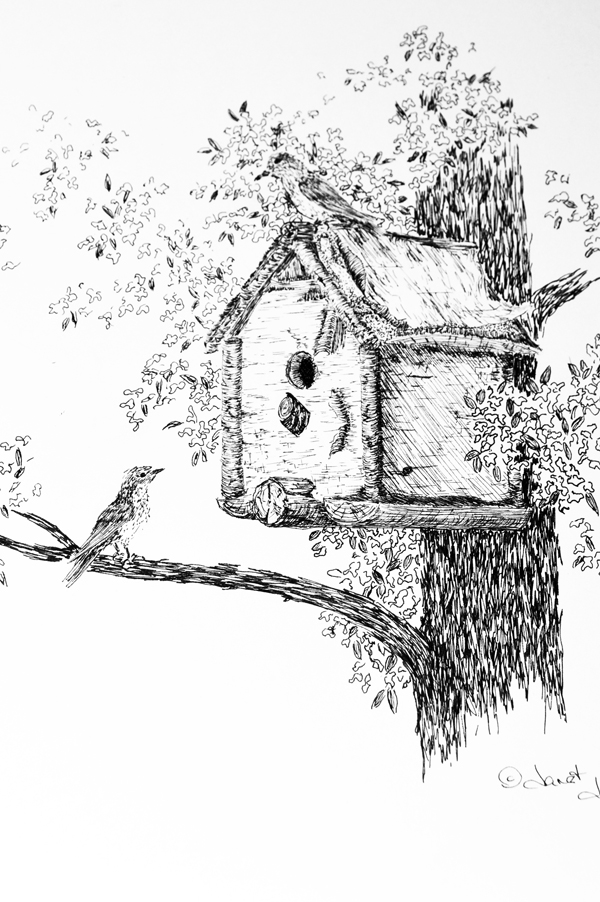 This winter while Janet was indoors under piles of snow (what do you expect when living in the "snow belt" of Northeast Ohio?), she spent the evenings drawing.
She could've drawn snow and more winter scenes, but instead she drew Spring. In early March, all of nature begins to catch Spring Fever.
In this pen and ink drawing, small songbirds are cleaning out an old birdhouse to make it ready for a nest.