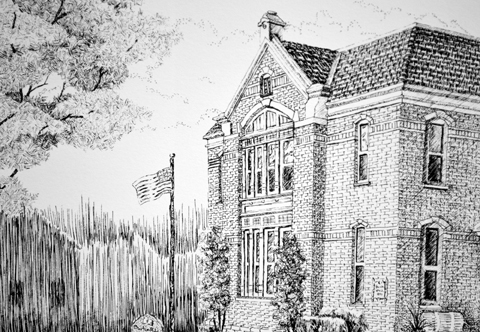 Burton, Ohio, certainly isn't the epicenter of architectural study. However, the architecture in this region is traced back to the early 1800's and some restored buildings have been standing proudly for nearly 200 years.
This is Janet's community–her personal history. She was born and raised in Burton Village, and she's excited to share the beauty of this small town.
Along with Burton's historic church and library (pictured below), Janet has also drawn the Burton Log Cabin.
Burton Congregational Church
Pen and Ink drawing completed in 1998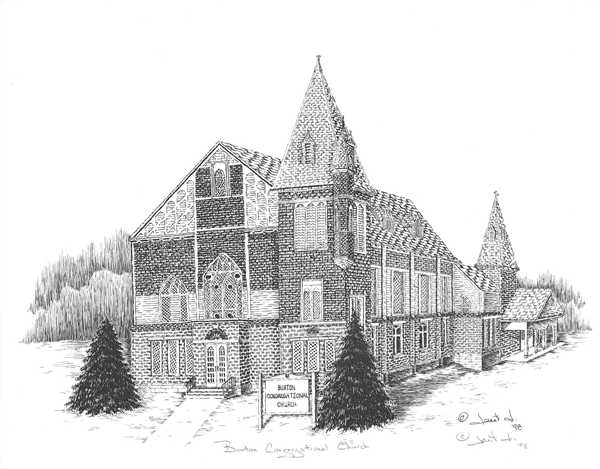 Burton Library
Pen and Ink drawing completed in 2001