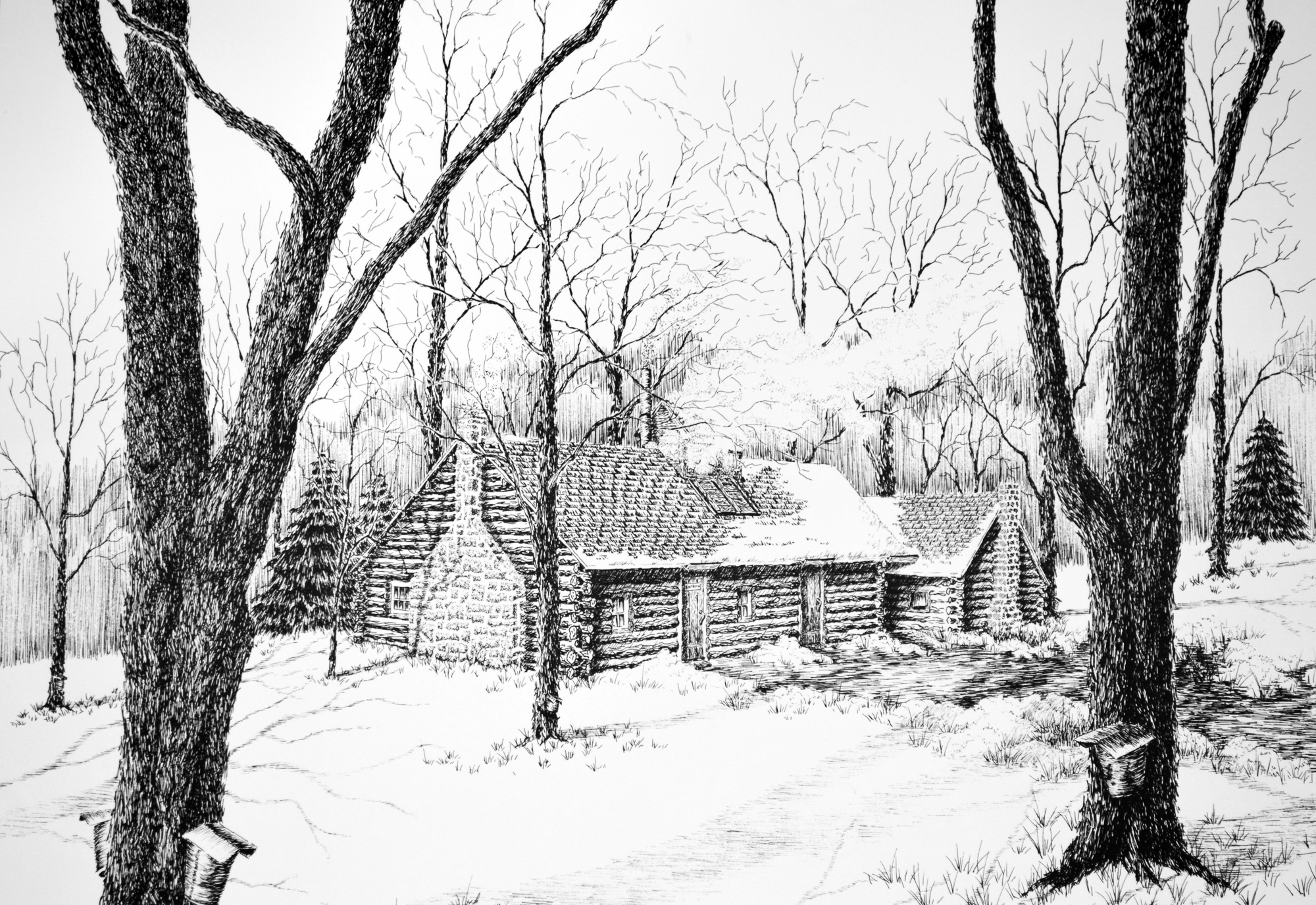 Settlers established Burton in 1798 — the first settlement in Ohio's Geauga County.
To commemorate its history, establish a historical resource center and offer a firsthand look at maple syrup production, Burton Chamber of Commerce built this log cabin, opening its doors to tourists and residents in 1931. Owned and operated by the Burton Chamber of Commerce, The Burton Sugar Camp (log cabin) is a historic landmark open year-round.
Available to Buy Now at the Burton Log Cabin
Burton Log Cabin Sugar Camp Products
14590 E Park St Burton, OH 44021
(440) 834-4204
Or contact Janet to place an order.
Prices
11″x 17″ Print: $52.00
Set of 6 Notecards: $7.50
This pen and ink drawing by Janet, commemorating her local history, is her signature piece.